Destination Romance Panel Hosted by Love's Sweet Arrow, Friday Jan 22nd 7 P.M. CT. Register for Free at https://bit.ly/3qhJxrs
Instagram Live Book Birthday Celebration with Ann Marie Walker, Hosted by @sourcebookscasa, Tues Jan 19th 5 P.M. CT
Virginia Festival of The Book Shelf Life: Heartwarming Holidays Talk with Talia Hibbert, Sarah Morgenthaler and Priscilla Oliveras, Dec 17th Noon ET!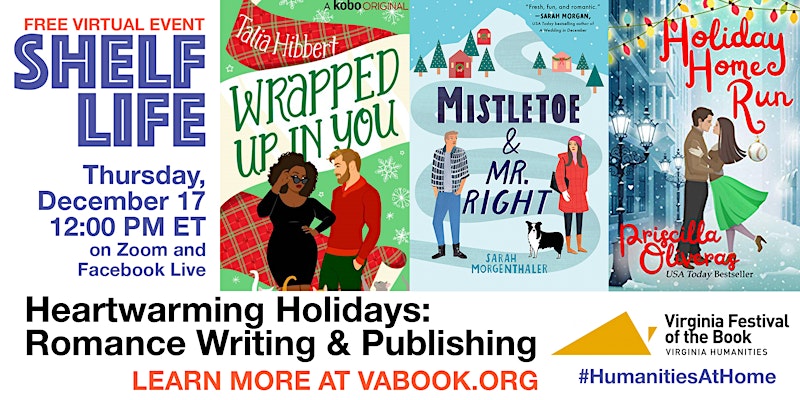 Arlington Public Library Escapism Book Club: Mistletoe & Mr. Right, Dec 16th!
For more info: https://bit.ly/3oG5gII
Friends of the Huntington Beach Library Author Talk, Dec 10th!
Deck The Fall hosted by Love's Sweet Arrow, October 9th!
Virtual Romcom Event, May 7th!
Stream live at bit.ly/CasaBookTube
I'll let you all know if any new events get added. Stay healthy and safe!
My puppy Sam can rock this social distancing. <3 <3 <3